ABOUT US
The women of Rise the Community make beautifully hand-crafted children's clothing, celebrating Indian artisan culture with true purpose. Each piece of clothing holds within its fabric the story of women and mothers alike, connecting with one another, across oceans.




Join us to Rise the Community.
Wholeheartedly, we believe in Empowerment- in the power of women taking charge of their destiny, creating a positive future for themselves, and their community.
Rise is actively reducing social inequality by investing in local women, empowering them with life-changing skills and opportunity. Through business skills and education, these women may determine their own future. We work ethically and holistically, providing flexible employment with fair living wages so women can balance their families and career.






Rise The Journal

COMMUNITY | SUSTAINABILITY | EMPOWERMENT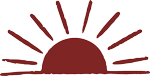 LIMITED RELEASE. MINIMAL
ORDERS TO REDUCE WASTE.
SO JOIN OUR VIP LIST TO AVOID BROKEN HEARTS WHEN SOLD OUT!