Sustainability Commitment
SUSTAINABILITY COMMITMENT
In a world of fast fashion, where landfills are overflowing with textile waste that seeps into our oceans, and piles of discarded clothes are burnt, polluting the air we breathe, we make a strong commitment to doing better. 
Sustainability is a key pillar of Rise – it underpins every decision we make as a business. We are aware of our responsibility to ensure that the impact that we have on the world is positive and sustainable. That's why our collections are made from 100% organic cotton, using plant-based dyes. As we grow, we will be transitioning to our ultimate goal of producing biodegradable and compostable clothing that is 100% compostable after a lifetime of use. 
We take our responsibility toward the planet seriously and are committed to challenging the status quo in the fashion industry. Rise is all about empowerment, and that means we have a commitment to see the planet and it's people thrive. 
Please choose wisely when it comes to the clothes you buy – you can be part of making sure our beautiful planet is here for many generations to come. 

Rise the Community is committed to: 

Minimal Quantities – To ensure we are only creating pieces that will be sold not sored (This is why each collection has very limited pieces and we sell out so quickly).
Empowering Women – By creating employment position that allows Women to be there for their families and career
Minimal Waste – We only use plant-based dyes, organic fabrics and recycled packaging.

Encouraging Preloved Purchase – Unlike most brands we love and encourage you so sell your Rise pieces, once outgrown and provide a platform for you to donate back to the community again, email us to find out how.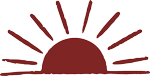 KEEP UP TO DATE WITH RISE THE COMMUNITY
Follow us as we learn how fashion can do better as we Rise the Community and Treasure our Planet.